If you are getting shipping rate at checkout that does not have the same name as the shipping rate you setup in Better Shipping. Then you may have a default shopify shipping rate setup in your Shopify Shipping Settings.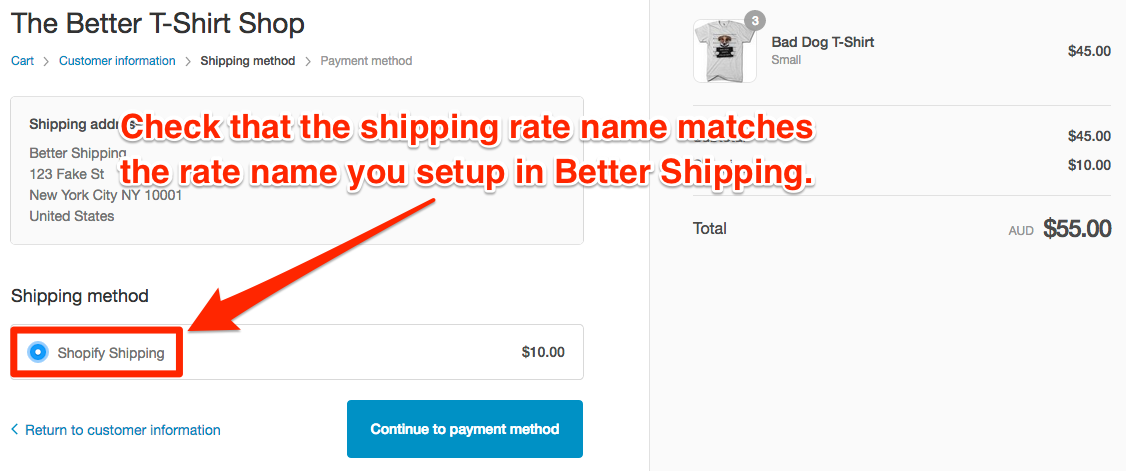 On the Shopify Shipping Settings, under the Shipping Zones section in the relevant shipping zone (E.g. "Domestic"), you can check which shipping services are installed for the shipping zone. If you do not see the "Better Shipping App rate estimates" service under the shipping zone, then the Better Shipping service is not installed.

If this is happening then it may be one of the problems already described above:
Please note, that once you have the "Better Shipping App rate estimates" service installed, if you have other shipping services in your shipping zone (such as the default shopify shipping rate, or another app or carrier service), then both rates will appear at checkout. This will give your customers the option to choose between them. If you want to use Better Shipping exclusively, so the customers must choose the Better Shipping rate, then you will have to delete all of the other services in the shipping zones.
As always, if you still can't get the app to work the way you need to, please don't hesitate to email us so we can help you out!