You can use Better Shipping to restrict products to or from specific countries. You don't have to use postcodes when you want to do this. All you need to do is to first create that country as a shipping zone in your Shopify shipping settings. Head to your General Profile and create a shipping zone in your ShopifyAdmin->Settings->Shipping and delivery->General->Manage settings.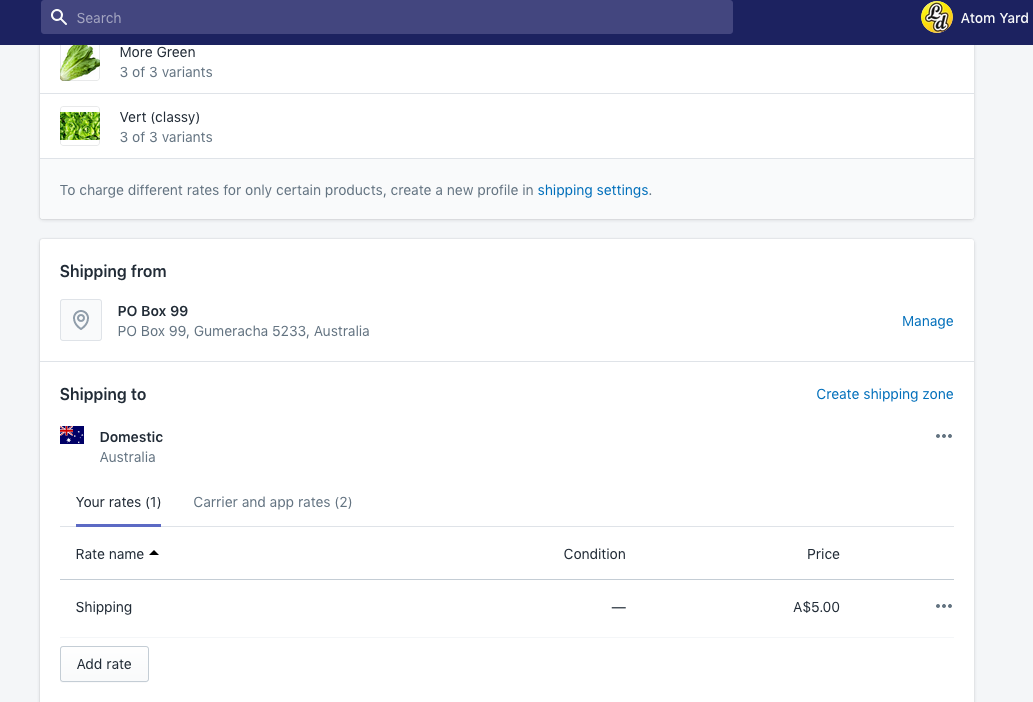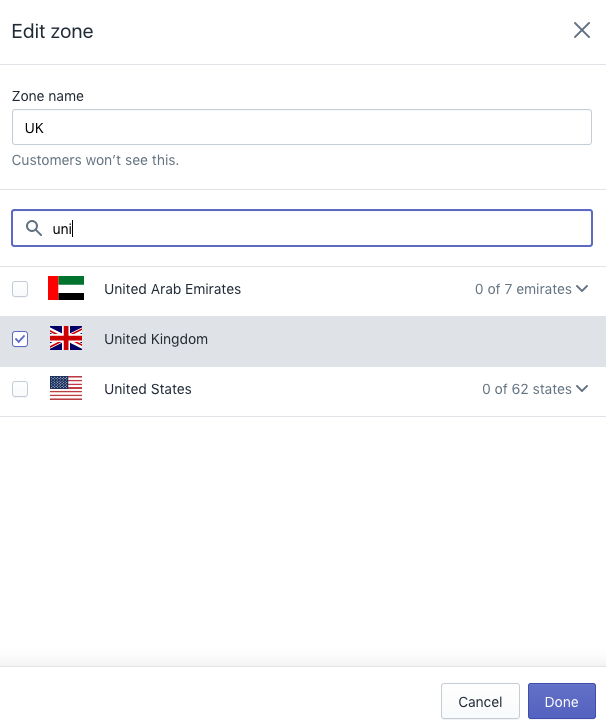 Then select the country that you want to ship to (we're using the UK in this scenario). Then select "better shipping" as the calculated rate for that zone and save.

Now in the Better Shipping app, when you click "create a new rate" you will be able to select which country you want to apply the rate to. You can see that our UK Shopify shipping zone is an option in the app now. That means that your Better Shipping rate will be applied to the whole of the UK (no need to add postcodes!).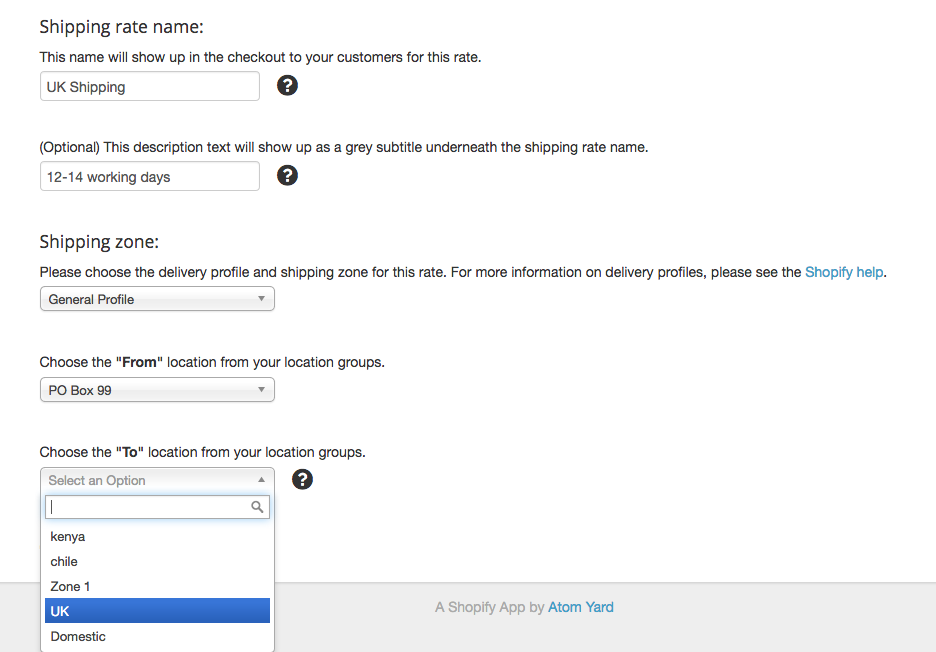 Now if you would like to restrict certain products from shipping to the UK, you can set this up using your "shipping rules" (this is step 3 in the app, for this scenario we aren't using the per product rates, but you absolutely can if you would like to).

So first you need to create a new rule.

Name the rule anything that you would like (it won't be visible to your customers at the checkout), and then select the rule type. As we want to restrict shipping ability based on product we need to select (order includes products). Next you can choose which products you don't want to ship to the UK, and move them into the "order includes products" column. That way when a customer tries to order any of the selected products the rule is triggered (we've used the "more green" product for this example).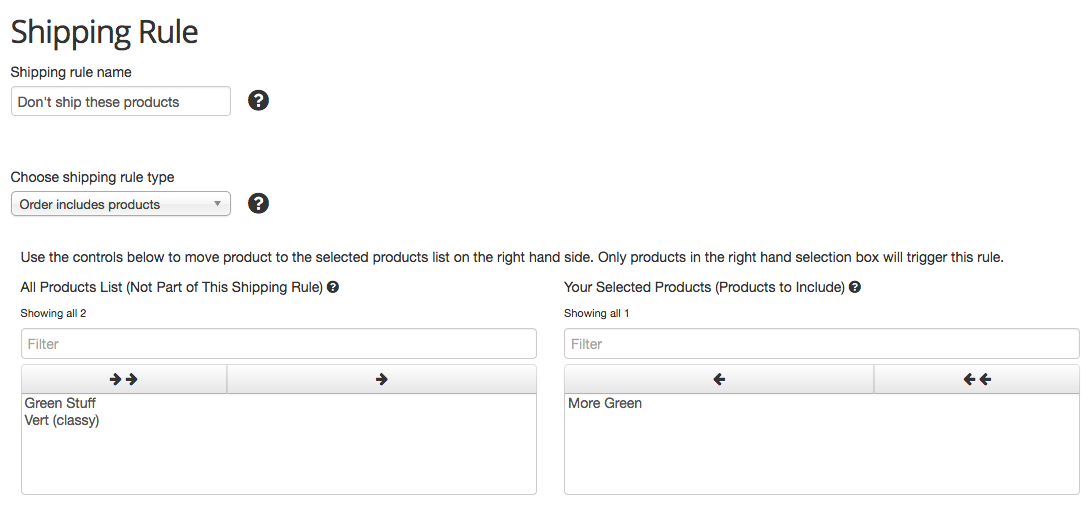 Then you can choose what happens when a customer tries to order the selected product, to ensure that customers in the UK can't buy the "more green" product you need to select "disable shipping rule"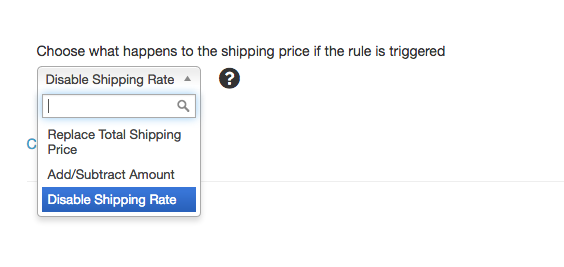 So when customers with a UK postcode to try and purchase the "more green" product, the rate will be disabled and customers won't be able to complete the checkout.
Don't forget to click finish when your done, and then you can test the rule! You can contact us at better.shipping@atomyard.com if you have any trouble with any of these steps.