Shipping Profiles are a Shopify feature that allow you to set up different shipping rates for different groups of products (more information about Shopify profiles can also be found here).
When you first begin your store set up, all of your products will be included in one default profile called the general profile or general shipping rates. Better Shipping only supports the use of the general profile. So if you have some of your products in any custom profiles, then your Better Shipping rates will not be applied to those products. We recommend that you only use the general profile in conjunction with the Better Shipping app.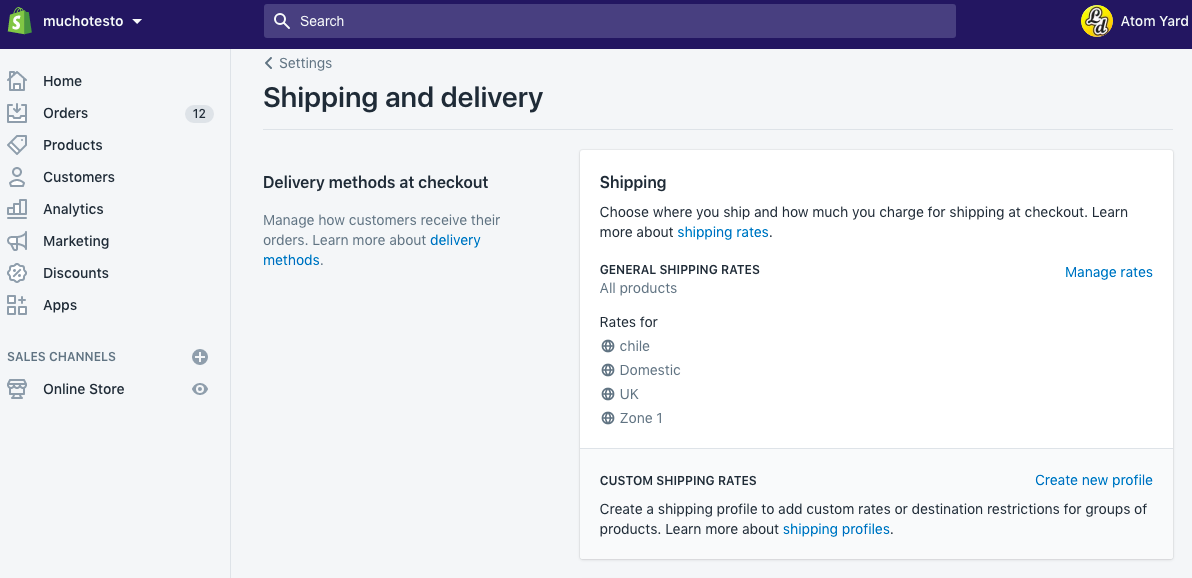 When you click on "manage rates" in your general profile, you will be able to assign shipping zones and shipping rates to this particular profile.
You will see:
1) Which products are included in that particular profile
2) Which location you are shipping from (more information about Shopify's locations feature here)
3) Your shipping zones, which are countries/states or provinces you provide shipping to.
4) Which shipping rates are assigned to that particular shipping zone
To use the Better Shipping app correctly, please make sure that all of your products are in the general profile, that you have at least one Shopify shipping zone set up and that you have assigned the Better Shipping app to that zone.

If you have any questions about any of these steps or find yourself stuck at any point, please don't hesitate to contact us at better.shipping@atomyard.com