A shipping rate is a set amount that you would like to charge your customers for shipping their orders to them. When we talk about creating shipping rates in Better Shipping, we mean creating a 'set' of per product rates and shipping rules that will be used to generate a shipping price for your customers at checkout. Each shipping rate is specific to a Shipping Zone which you have created in your ShopifyAdmin->Settings->Shipping and delivery->General->Manage page. If you have multiple Shipping Zones you wish to ship to, you will need to create a shipping rate for each Shipping Zone.
You can create as many shipping rates as you need for each Shipping Zone to display at your checkout. For example, you can have a "Standard Shipping", "Express", and "White Glove" shipping rates, each with their own product shipping prices and shipping rules.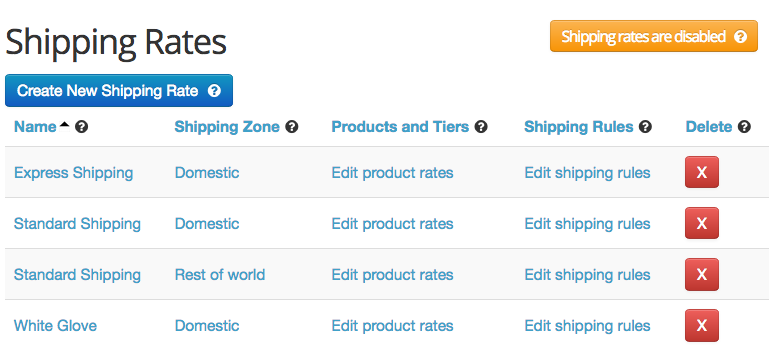 You can also restrict each shipping rate to a specific zip codes within the Shipping Zones, this gives you control over which countries, states/provinces, and zip/post codes are enabled for your store. For example, one shipping rate that will only ship within a certain area near your store with a cheaper shipping rate, and another shipping rate that ships nationwide with the regular shipping rate. Only customers with the correct zip code will be offered the cheaper rate.
As always if you have any issues with this or anything else, please email us at better.shipping@atomyard.com. We are always happy to hear from you.