Shopify requires that all stores wanting to use third party shipping apps have the carrier calculated shipping feature installed on their store.
If the app is showing a red banner as in the screenshot below, this means the app has detected your Shopify plan doesn't have Shopify's carrier calculated shipping feature installed.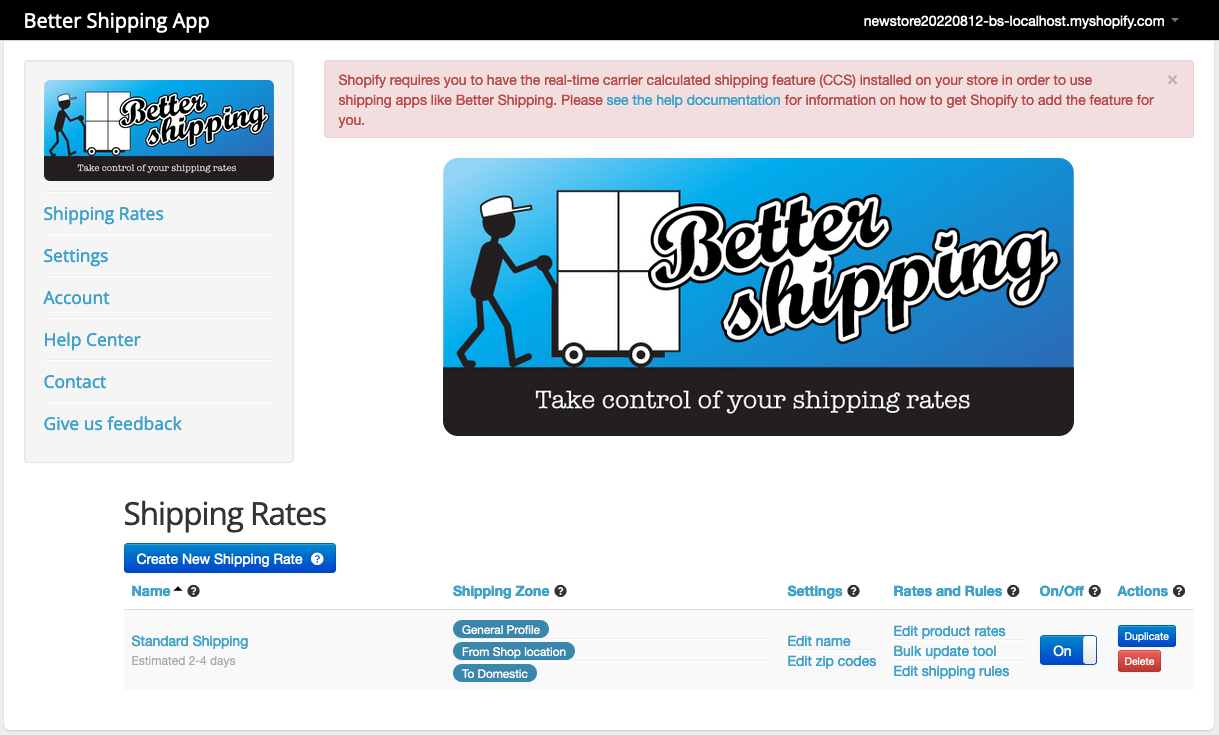 Carrier Calculated Shipping (CCS) is a Shopify feature that is required by Shopify for all shipping apps to work.
This feature is included on the Advanced Plan and Shopify Plus Plan.
The CCS feature can be added the Shopify Plan for $20 per month, or if you switch to annual Shopify billing, it is included for no extra charge (plus there is a 25 % discount for annual billing). Please contact Shopify support to have this feature added.
Shopify email/chat support link (scroll down on the shopify page to see the contact links)
Once you have the carrier calculated shipping feature installed, you can go back to the app and refresh the page (or click on the Shipping Rates link in the left hand menu) and the red warning banner should disappear. The Better Shipping app should now be activated.
If you had problems or questions about these requirements, please don't hesitate to email us at better.shipping@atomyard.com. We are always happy to help.